Star Cruise
Star Cruise, one of the world's largest cruise liners and organisers has their ships leaving for Lakshadweep on a frequent basis. Hop on to one to have a real taste of the ocean.

Star Cruise operates with great accommodation, good ambiance and world-class onboard facilities. From live music and parties to kids recreation and other activities.

The Superstar Virgo can carry 1,960 passengers. This floating five-star resort has more than 25 food and beverage counters. It is also the only cruise ship in the world to have an authentic Indian restaurant 'Halal'. Also check out Japanese, Chinese and Italian cuisine in the other restaurants. The ship has a discotheque, beauty salon, business centre, gym, spa, children's area, karaoke, movie house and a card room.

Superstar Libra is a 709-foot liner that has a 24-hour snack bar, a lounge, Taipan, a poolside bar, and an ice cream spot. A gym, sauna, massage centre, pool, a basketball court, jogging track and a golf range are also on offer.
Star Pisces can accommodate 1,287 passengers. Cabaret performances, karaoke and live music will enthrall you. There's a nice fitness centre, pool and a sun bathing deck, too. Superstar Aquarius can hold 1,529 people, and has eateries such as Spices Restaurant, Mariner's Buffet, Dynasty Restaurant, Blue Lagoon, Lagoon Bar and the Aquarius Lounge. A pg pong room, golf range, jogging track, basketball court, beauty salon, spa, sauna and a karaoke club are other attractions.

Megastar Aries is the ultimate in luxury cruising. It can hold up to 66 people. The restaurants and snack counters are open for you. Spend time at the spas, sauna, gym and the massage centre. Also, check out the hair salon and the internet centre. Megastar Taurus, which can accommodate 66 people, is best for a party, business conference or a weekend out. Spend your evenings at the Karaoke Room or walk down to the library. Pamper yourself to a memorable weekend. Check out photographs, souvenirs and knick-knacks at the shop.
Sponsored Links
Browse Major Cruise Lines & Cruise Liners

Star Cruise | Royal Caribbean Line | Star Clippers
Disney Cruise | Carnival Cruise | Avalon Waterways
Costa Cruises | Steps of Paul Cruises | Amadeus Waterways
Hapag-Lloyd Cruise Line | Sea Cloud Cruises | Oceania Cruises
Cunard Line | Fred. Olsen Cruise Lines | Regent Seven Seas Cruises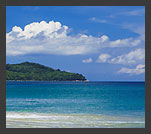 Cruise Destination
Cruise destinations across the
world range from the exotic Caribbean and the Mediterranean
to the Middle East and as far as Alaska. The cruise type varies
from country to country..